Mexico Specialty Coffee
Hola fellow coffee lovers, in this blog we're taking you on a trip across the world to South America through to the colourful streets of Mexico. Often overshadowed by its neighbouring coffee regions, Mexico boasts a unique and flavourful specialty coffee culture that is not to be missed. With its impressive landscapes, historic towns, and diverse topography, Mexico has captured the world's attention, and its coffee is no exception!
A cup of history
Mexico's coffee history dates back to the late 17th century when Europeans cultivated coffee farms that were predominantly run by indigenous Mexican labourers. In the early 20th century, a revolution arose amongst the farmers, which saw great transformation of Mexican culture and government, including agrarian land reform.
Land reform in Mexico was an achievement of the Mexican Revolution, with the distribution of land back to the families concentrated in Mexico's center and south. In fact, most of the country's coffee production is still owned by smallholder farmers to this day with many farms being family-run establishments that go back many generations.
Throughout the 1900s, although politics didn't favour the hardworking farmers, the agriculture industry flourished with the development of new technologies, crops and fertilisers. Although Mexico wasn't short of their fair share of political challenges, the farmers pushed through with their generations of knowledge and experienced farming methods.
Between 1970 and 1982, the coffee industry in Mexico was thriving, hitting a milestone of producing 6,000 tons of green coffee per year as well as seeing the establishment of the National Coffee Institute of Mexico (INMECAFE) in 1973. However, this glory period was stopped too soon when INMECAFE dismantled in 1989, seeing predatory coffee brokers jump at the opportunity to take advantage of the unregulated coffee prices.
Mexico enters the specialty coffee market
1990 saw coffee farmers take matters into their own hands, creating cooperatives to support the growth, education and protection of the coffee industry themselves. It wasn't until recently the Mexican government recognised the economic potential of coffee, leading to more investment and therefore more education and resources.
It's been a long journey for Mexican coffee farmers, with the country only recently being recognised in the specialty coffee world. But boy oh boy have they made an impact. At the 2019 Cup of Excellence, there was not 1, not 2… but 6 Mexican coffees that broke through the 90-point threshold. It's no wonder why in 2019/20, coffee production in Mexico was estimated at 3.7 million 60-kilogram bags-one of the largest producers in Latin America.
Today, the country is one of the largest producers of coffee in the world, with coffee production playing a significant role in the country's economy.
Specialty coffee in Mexico
The southern states of Mexico, including Chiapas, Oaxaca and Veracruz boast ideal growing conditions for coffee. The high altitudes, volcanic soil enriched with nutrients and oils, and abundant rainfall create the perfect environment for coffee beans to thrive, most of which are the Typica and Bourbon varietals.
Although the processing methods across Mexico tend to be either washed, natural or on the occasion honey processed, you will find striking differences in cups from one coffee region to the next.
While these regions share some similarities in terms of ideal growing conditions and processing methods, the unique characteristics of each region's microclimate, altitude, and soil can result in coffee beans with distinct flavours and aromas.
Chiapas
Located in the southernmost part of Mexico on the Guatemalan border is Chiapas, crowned for producing the most coffee in Mexico!
The region has a range of microclimates, including cool mountainous areas (1300-1700 MASL) and warmer lowlands, which can be compared to Veracruz yet, results in a vastly different end cup of coffee. A cup of Chiapas boasts flavours of chocolate, bitters, nuts, citrus, and lemon.
Oaxaca
Situated in the southwest of Mexico, sandwiched between Chiapas and Veracruz is the coffee region Oaxaca! Holding onto their roots in tradition, many farms in Oaxaca maintain the growing methods that were in place back in the 1940s.
The coffee from Oaxaca is known for its complex flavour profile, which tends to be sweet with caramel notes, bursts of yellow fruits, orange acidity, a creamy body, and hints of floral.
Veracruz
On the cusp of the Gulf of Mexico, is one of the oldest and largest coffee growing regions in the country, being the first region to grow a coffee tree back in the late 17th century!
Growing on terrain 1100-1600 MASL, the coffee from Veracruz is often described as having a full body and a mellow acidity, with flavour notes that range from nutty and chocolatey to juicy and sweet, reminiscent of blueberries.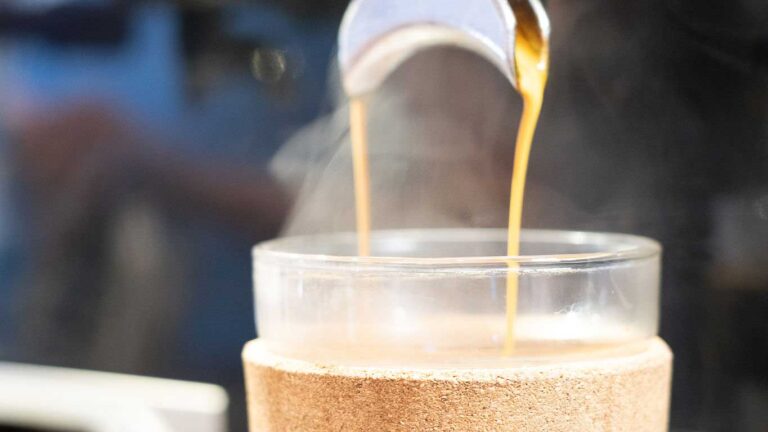 The future of Mexican coffee
Mexico has also been expanding its presence in the global specialty coffee market by participating in events such as the Specialty Coffee Association Expo and the Cup of Excellence competition. These events provide opportunities for Mexican coffee farmers to showcase their coffee to international buyers and receive recognition for their high-quality coffee.
Additionally, with increasing global demand for sustainable and ethically sourced coffee, Mexican coffee farmers who employ sustainable practices and participate in fair trade certifications are likely to see increased demand and better prices for their coffee.
However, challenges such as climate change, the growth of coffee leaf rust and market volatility remain a concern for the industry, and addressing these challenges will be crucial for the long-term sustainability of Mexico's coffee industry.
Salud!
We're lucky enough to be able to roast delicious specialty coffee beans seasonally at our roastery here in Bibra Lake, Perth. Showcasing the best regions in Mexico, you can expect to enjoy a full bodied and flavoursome cup of coffee when you choose a Mexican Single Origin from our shelves.
Keep an eye out on our socials and/or our website for the next release.